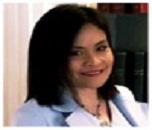 Hospital of the University of Pennsylvania, USA
Title: Pharmacogenomics Education and Impact to Clinical Practice
Biography
Biography: Maria R. Molina
Abstract
Background: Pharmacogenomics has a potential to improve drug efficacy and reduce drug toxicity. Genetic testing can identify patients who are at greater risk for adverse drug reactions, so medication doses can be adjusted appropriately. Health care providers require a well-grounded understanding of pharmacogenomics and safely select pharmacologic agents.
Methods: From 1350 peer reviewed articles about pharmacogenomics education around the world from different health care providers (Medicine, Pharmacy, and Advanced Practice Providers). Modified PRISMA was utilized to screen articles. From the 71 full articles assessed, 61 articles were excluded due to low to medium level rapid critical appraisal (RCA). A total of 10 high RCA papers were analyzed
Clinical Implication: The current clinical applications of pharmacogenomics are mostly limited to reactive pharmacy, genetic testing, in which investigations are ordered only when certain high-risk medications are prescribed, or after an adverse drug reaction has occurred. In contrast, preemptive pharmacokinetic testing allows the optimization of dosing based on genotype information at the time of prescription, minimizing the risk of adverse drug events.
The 8-part module of Pharmacogenomics education will allow rapid application of genetics/genomics in clinical practice. The reviewed current practices in pharmacogenomics education recognize the importance of addressing the gaps in the translation of genetic/genomic medicine into clinical practice. A strategic educational approach in translating pharmacogenomics knowledge into healthcare practice